career clarity
Coaching for Ivy League-educated overachievers longing for more meaning and fulfilment in their career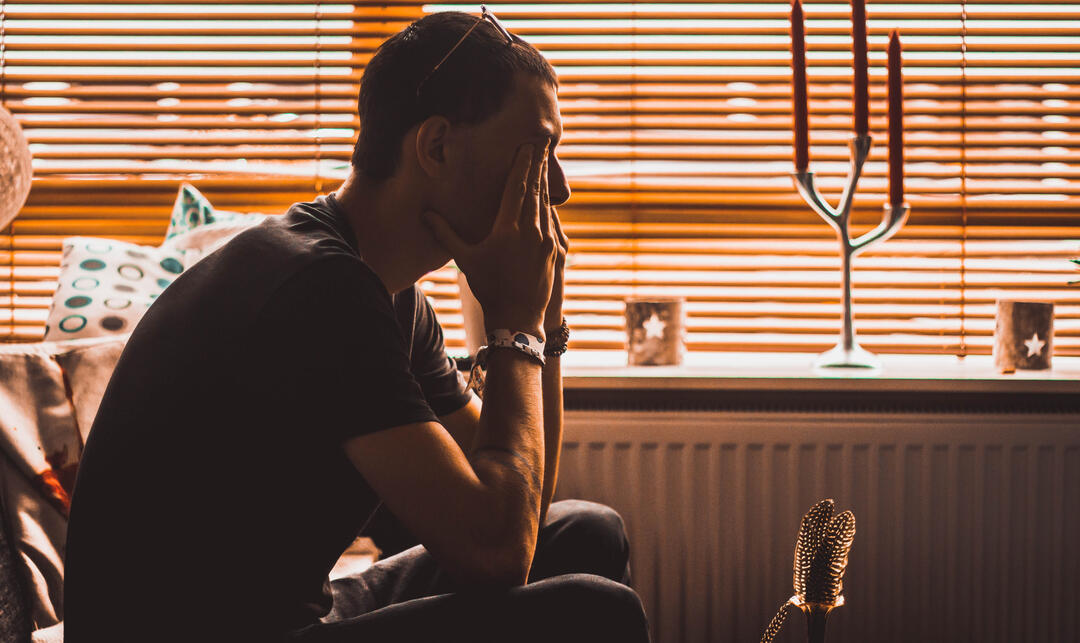 Is this really it?
Do you feel like you've achieved everything you've set your sights on in your career, yet somehow you still feel unfulfilled?Despite all of your success you frequently find yourself wondering "Is this really all there is to life?"You spend your days as a successful leader or contributor confidently making decisions for your clients or organization. Then in your quiet moments at home you find yourself wrestling with uncertainty and self-doubt when it comes to deciding what is right for yourself.There is a nagging voice in your head telling you that you need to make a change. This voice is getting louder and it's becoming difficult to ignore. You feel an inner calling. You know there is a bigger impact you want to make or a bigger vision to pursue.You drift into daydreams about making a change and then quickly snap yourself out of it and back into reality because you fear that if you make a big change it will lead to a cascade of negative impacts in your life.As a driven go-getter with a full-time job and a family, it feels irresponsible to take time to figure out who you truly are and what you actually want. People are depending on you.* If this is you, you are in the right place at the right time. *You don't have to wrestle with this alone. I can show you how to take this uncertainty and transform it into clarity.As an Ivy League-educated overachiever, myself, I followed the course charted for me too. I attended Oxford and Harvard, landed an investment banking job and made my way to the largest hedge fund in the world, only to find myself smiling on the outside but suffering on the inside.But my own journey from fear to clarity had a greater purpose. It allowed me to see a pattern and develop a process to help others get clear too.
Your Path to Profitable Purpose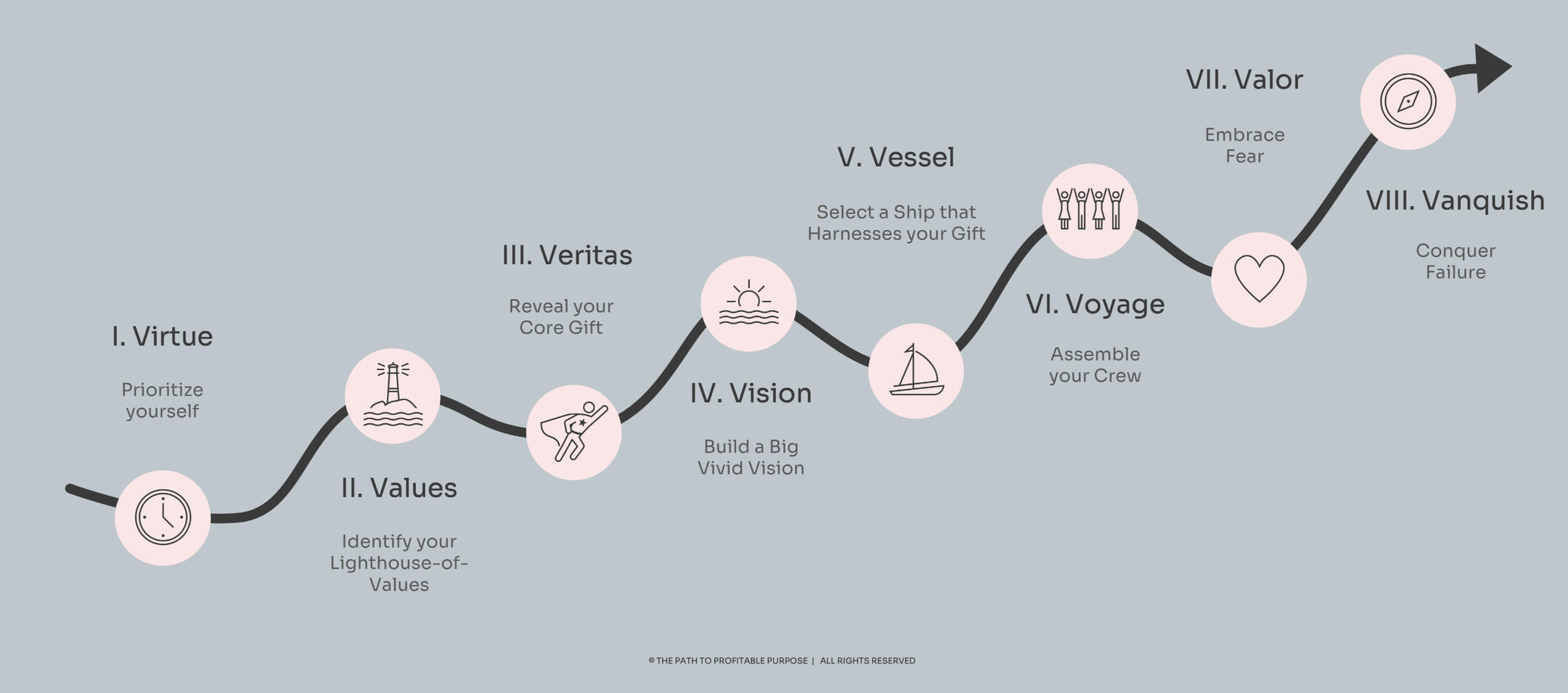 Our proven process can guide any educated overachiever to find that career combination of purpose and fulfillment.
Through our signature process you will get clarity on:
what your unique superpowers are

what your inner voice is trying to tell you

a crystal clear vision of where you want to go

how to create change without blowing up your life and career
The Career Clarity Course
Our flagship 6-week intensive will lay the groundwork for your next chapter.You will get clarity on what you truly value, what your unique superpowers are and a vision of where you want to go.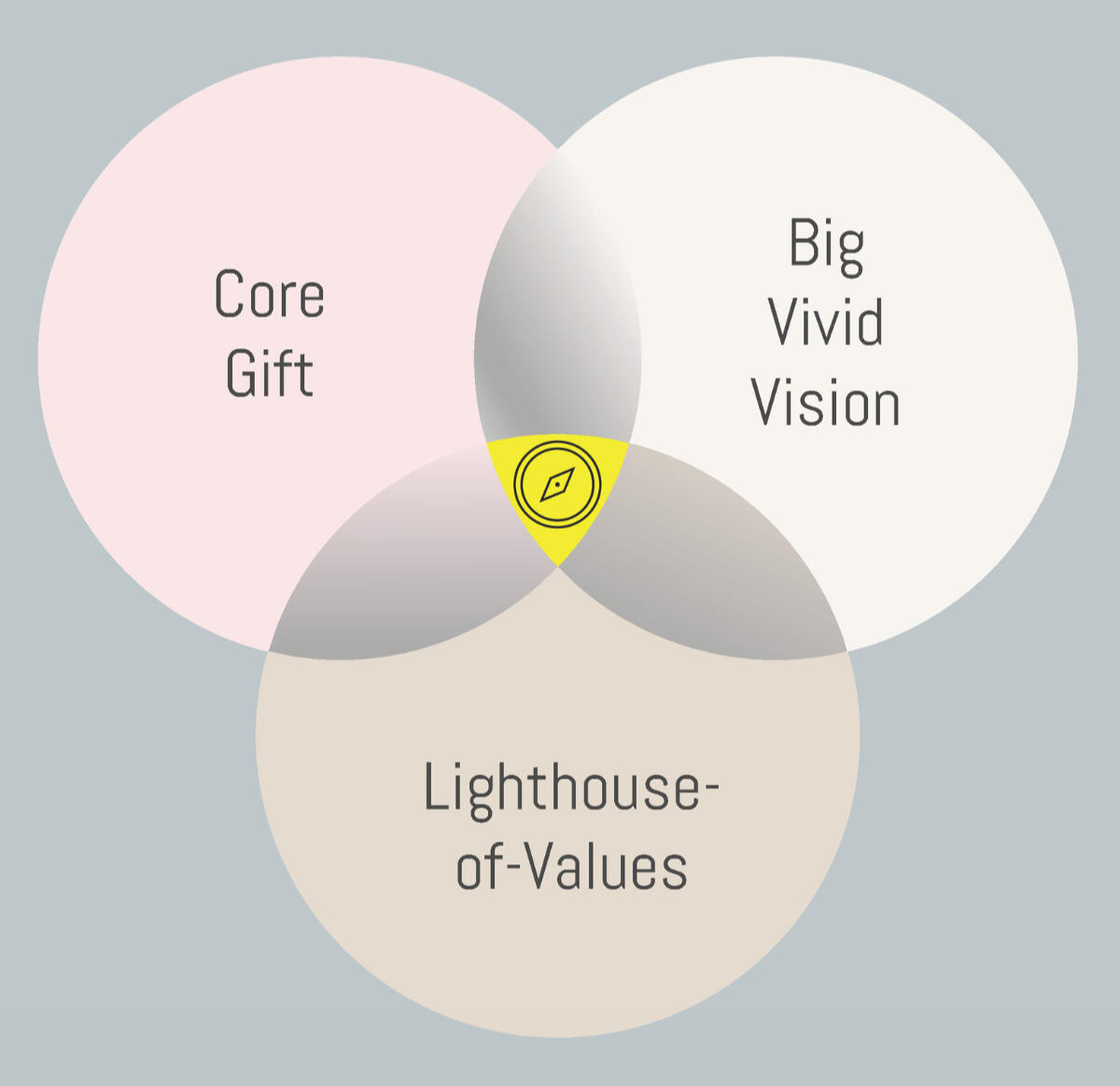 And you will leave with clarity and confidence on how to move forward with choosing a more satisfying career path.
*At the end of the 6-weeks there is an opportunity to apply to join our 12-month Empowered Achievers Mastermind for graduates focused on executing on a new career path or venture.
Career Clarity Course components:
Proven Process: you will be provided with an interactive workbook of short on-demand videos and assignments to help you get clarity on your values, strengths and goals using a defined framework for self-reflection.

Coaching: using asynchronous voice message you share your insights from the past week's assignments, get specific voice feedback on your progress, ask any gnawing questions that are keeping you stuck and receive prompt coaching to get back on track

1-on-1 Tailored Support: Every 2 weeks you will meet with me 1-on-1 in a safe and private space to dig a little deeper into what is showing up for for you personally as you navigate through the process. This allows us to tailor and personalize your experience during the 6 weeks. Notably this includes a core gift discovery interview where you will leave with a new understanding and confidence in the unique reason you are here on this planet.

Private Community: stay motivated through the program with an exclusive cohort of high achievers. Leave with a community of smart people you can trust to use as a sounding board and support you in making the best next decision in your career.
To apply, schedule a call to explore if you are a fit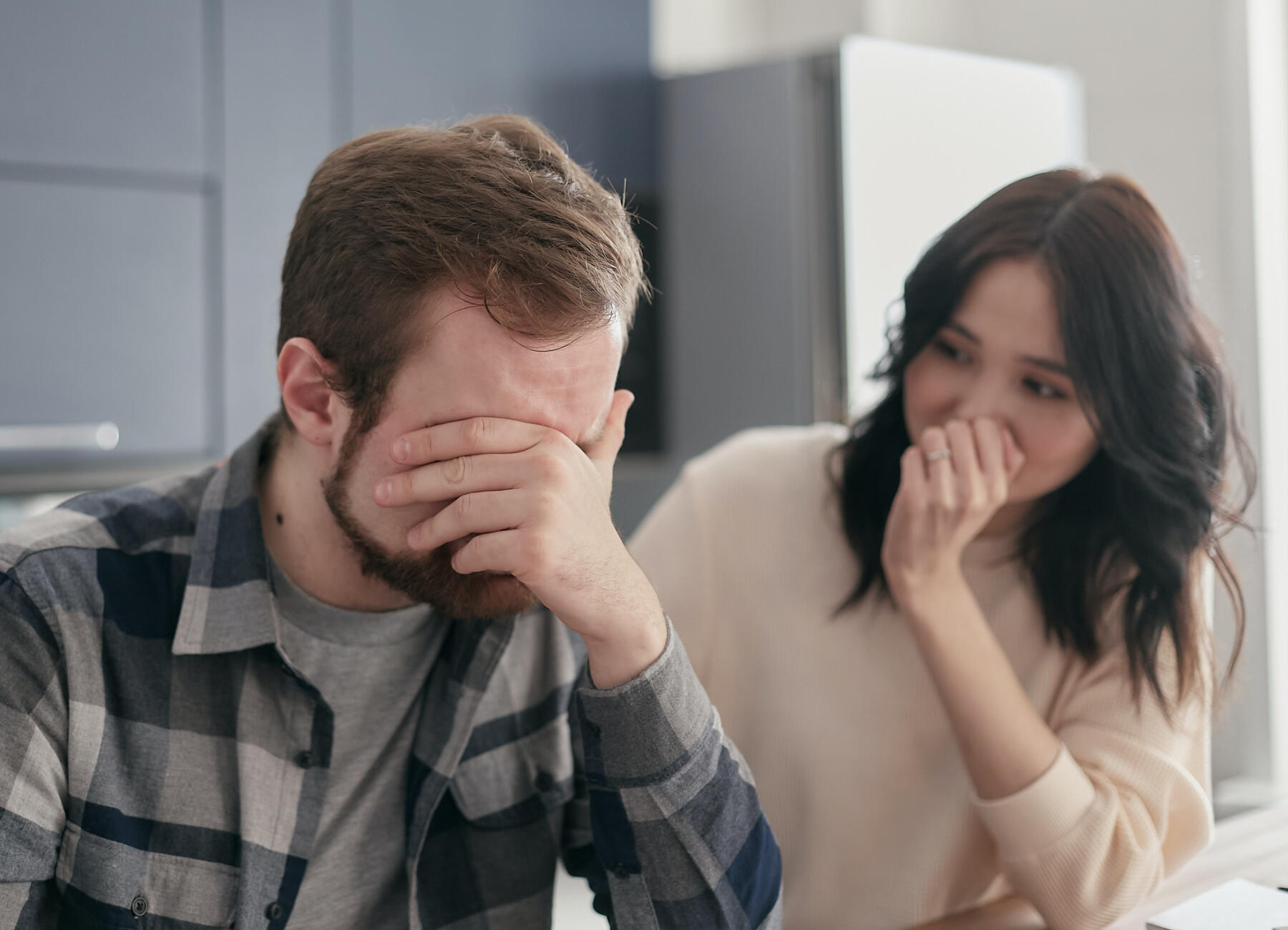 How will you measure your life?
Look, I know big changes aren't easy. You're making good money, have good job security, and from the outside in, you have it made.But I also know that if you're being honest with yourself, you are not happy and that not only affects you, but it also affects the people around you. Maybe your spouse, kids, friends, and other family members too.You need to know that it doesn't have to be this way. You have a purpose and it's worth pursuing – for yourself, but more importantly, in the service of others. That doesn't mean you have to be woke and broke. There are changes you can make in your current role, current company, or pivot completely if necessary.Just don't continue to suffer in silence.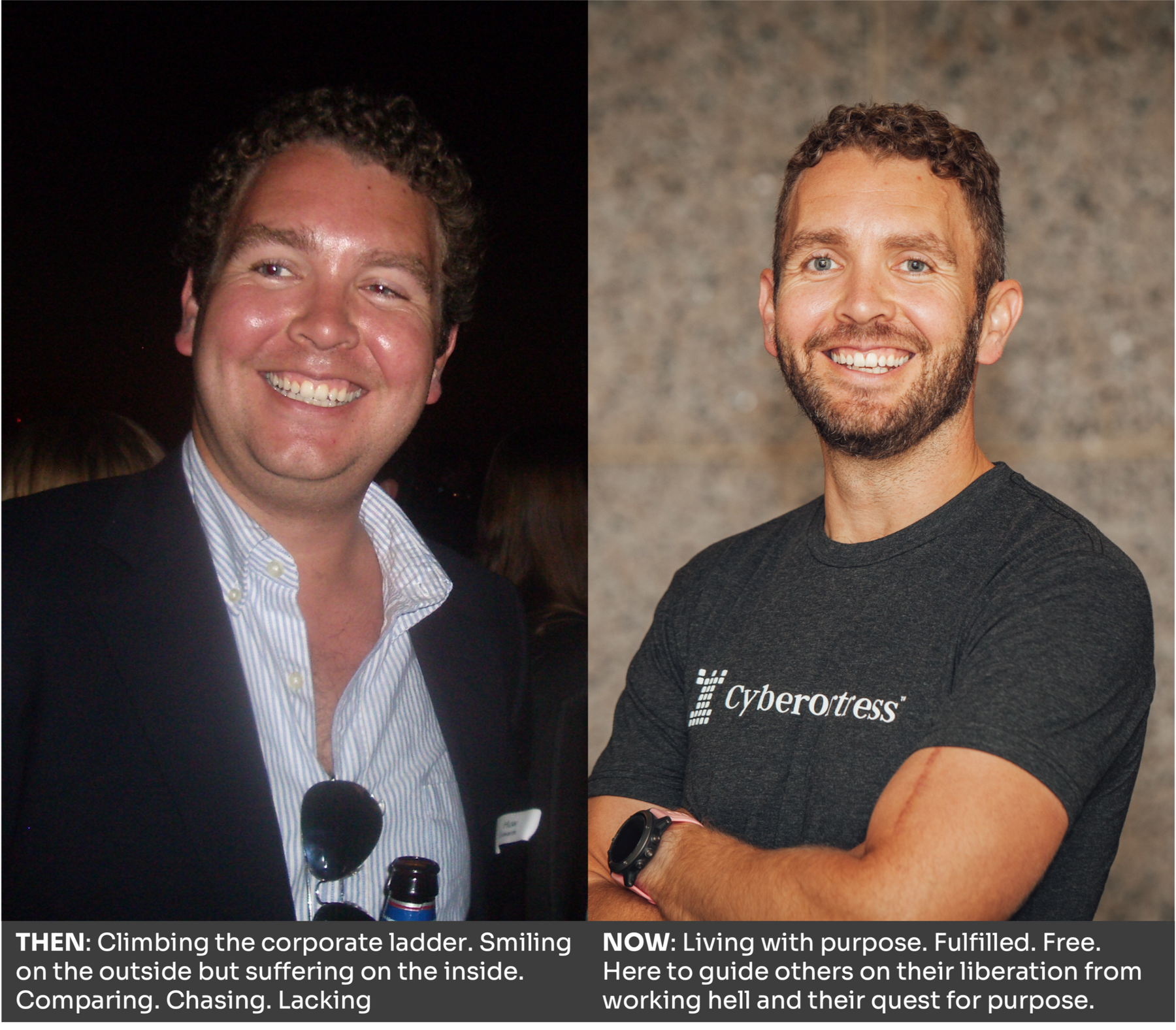 Meet Your Career Clarity Coach
Hey, I'm Huw! I am a serial entrepreneur, investor, and international speaker turned transformation coach, on a mission to guide Ivy League-educated, overachievers to a path of profitable purpose in their careers.With an MBA from Harvard and two mathematics degrees from Oxford University, my corporate career centered around my work at Goldman Sachs, Bridgewater Associates, and Rackspace Technology.With a wealth of knowledge in finance and investing, technology and business strategy, I developed a proven strategy that empowers and safely guides anyone feeling adrift or currently struggling. Whether you're an entrepreneur with imposter syndrome or a corporate overachiever barely gripping the ladder, through trial and error, blood, sweat and tears, I discovered a way to illuminate your passage to the safe harbor of clarity and fulfillment.
Schedule a Career clarity Call
Simply follow the steps below to get started.Step 1: Schedule Free Call
Click the button below and schedule a time that works for us both to connect.Step 2: Explore Your Career Clarity
We'll create a safe space for you to talk through the details of your current situation and explore options for change.Step 3: Take Intentional Action
*Whether you're working with us or not, our goal is that you leave the call with clarity on next steps to move forward with confidence in your career. *
© Huw Edwards. All rights reserved.