Big Title, Big Salary, But Miserable?
You've done all the right things. Ivy League school, graduated with honors, and landed your dream job. So why are you so unhappy?Well, you're not alone. 85% of people are unhappy in their jobs. While you might be making great money and have that "dream job", the reality is that you feel stuck, dread going to work, and know there's something missing.As a highly-educated overachiever, myself, I followed the course charted for me too. I attended Oxford and Harvard, landed the investment banking job and then made my way to the largest hedge fund in the world, only to find myself smiling on the outside but suffering on the inside.But my own journey from working hell to living well did have a purpose. It allowed me to see a pattern and develop a process to help others break free too.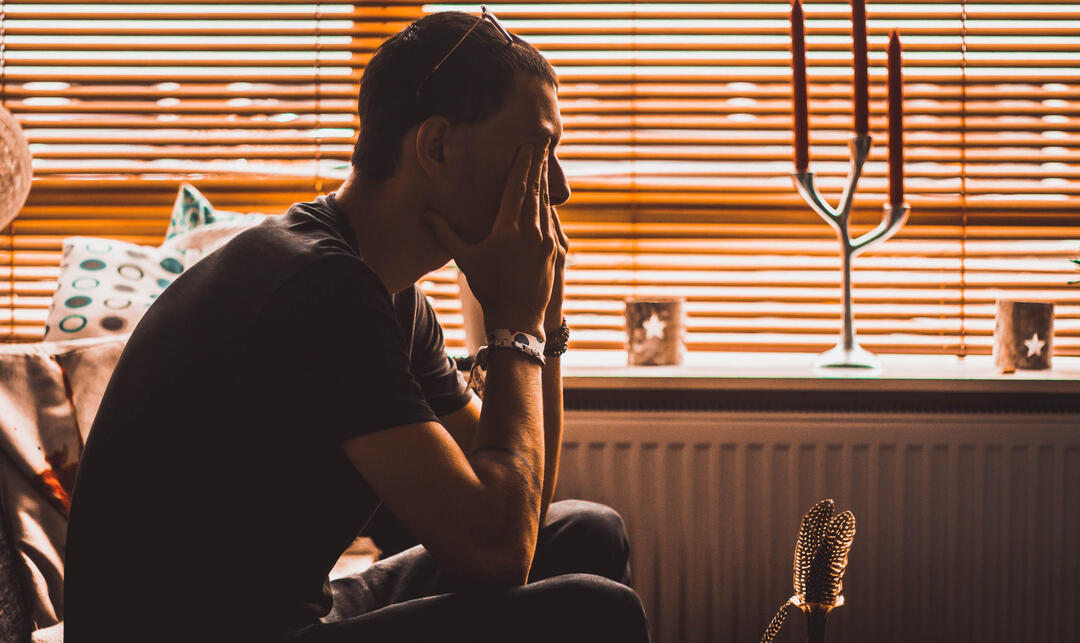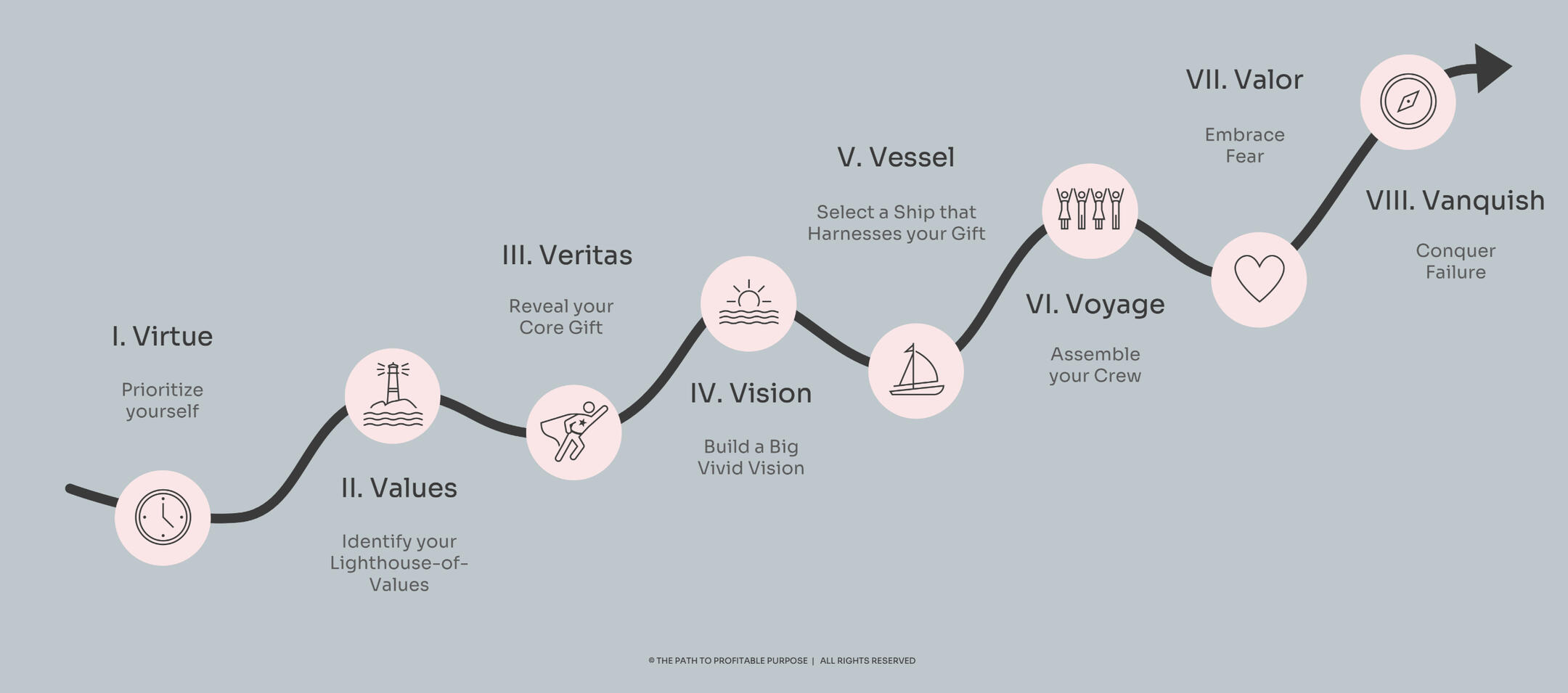 Your Pathway to Profitable Purpose
My proven process consists of 8 fundamental steps that guide any super-educated high achiever to find that balance of profitability AND purpose.After going through this process, you'll experience major changes such as:
Increased happiness in your current job

A revelation of your unique superpower

A career vision that leverages your uniqueness to be successful and happy

Clarity on next steps to make your vision a reality – in your current role or a new one
What Clients Are Saying
"I had been seeing a therapist for nine months before this: every week, an hour a week for nine months. I didn't like going to work. I wasn't even really going to work. I work remotely a lot of the time and would find other things to do instead of work because I really didn't care about what I was doing or where we were going. Now with my new role and my new partners, if I could work eight days a week I would. I'm hungry. I feel like I have purpose and I know where I'm going."
- James Vandeberg"Huw is both easy to talk to openly AND has a rare quality in that he seems to elevate the other person's thinking. In other words, I was able to think clearly when talking with Huw vs. with others (or alone). Many people have the opposite effect, like when I spoke to Ray [Dalio] in person for the first time - I was able to make a few coherent statements but not think on my feet at all. With Huw, it's like many of the virtues Bridgewater preaches but it worked so much better with psychological safety and knowing Huw was interested in helping me rather than determining my deficiencies."
- D.J."To be honest, I feel like for once I have some idea about how to move forward with my life and career."
- Nino Stephen
| Membership Level | Gold | Platinum |
| --- | --- | --- |
| 2-hour Core Gift Interview | X | X |
| On-Demand Curriculum & Workbooks | X | X |
| Private Community Access | X | X |
| Weekly Group "Clarity" Coaching | X | X |
| Monthly Expert Speakers | X | X |
| Execution Support Network | X | X |
| 1-on-1 Coaching Calls (2 per Month) | | X |
| Direct Message Access | | X |
| Quarterly Mastermind | | X |
| - | | |
| Monthly Investment | $1000 | $2000 |
| Commitment | 3 months | 3 months |
The Profitable Purpose Program
The program consists of 7 core elements available in different tiers to meet you where you are in your journey.
Proven Process: Enjoy on-demand access to our 8-part curriculum, associated trainings, and supporting workbooks.

Private Community: Join an exclusive community of fellow high achievers.

Group Coaching: Get expert transformation coaching in a group session that spans Q&As, hot seats and live trainings.

Exclusive Guest Experts: Learn from expert speakers who will share the highs and lows of their journey including private, non-recorded online sessions (Chatham House Rules).

Execution Support Network: Access to entrepreneurs, CEOs to support your ongoing journey.

1-on-1 Tailored Support: A combination of twice a month 1-on-1 sessions, direct message access, and personalization to accelerate your journey.

Mastermind: Our 1-on-1 clients have access to a private in-person mastermind experience every quarter.
How will you measure your life?
Look, I know big changes aren't easy. You're making good money, have good job security, and from the outside in, you have it made.But I also know that if you're being honest with yourself, you are not happy and that not only affects you, but it also affects the people around you. Maybe your spouse, kids, friends, and other family members too.You need to know that it doesn't have to be this way. You have a purpose and it's worth pursuing – for yourself, but more importantly, in the service of others. That doesn't mean you have to be woke and broke. There are changes you can make in your current role, current company, or pivot completely if necessary.Just don't continue to suffer in silence.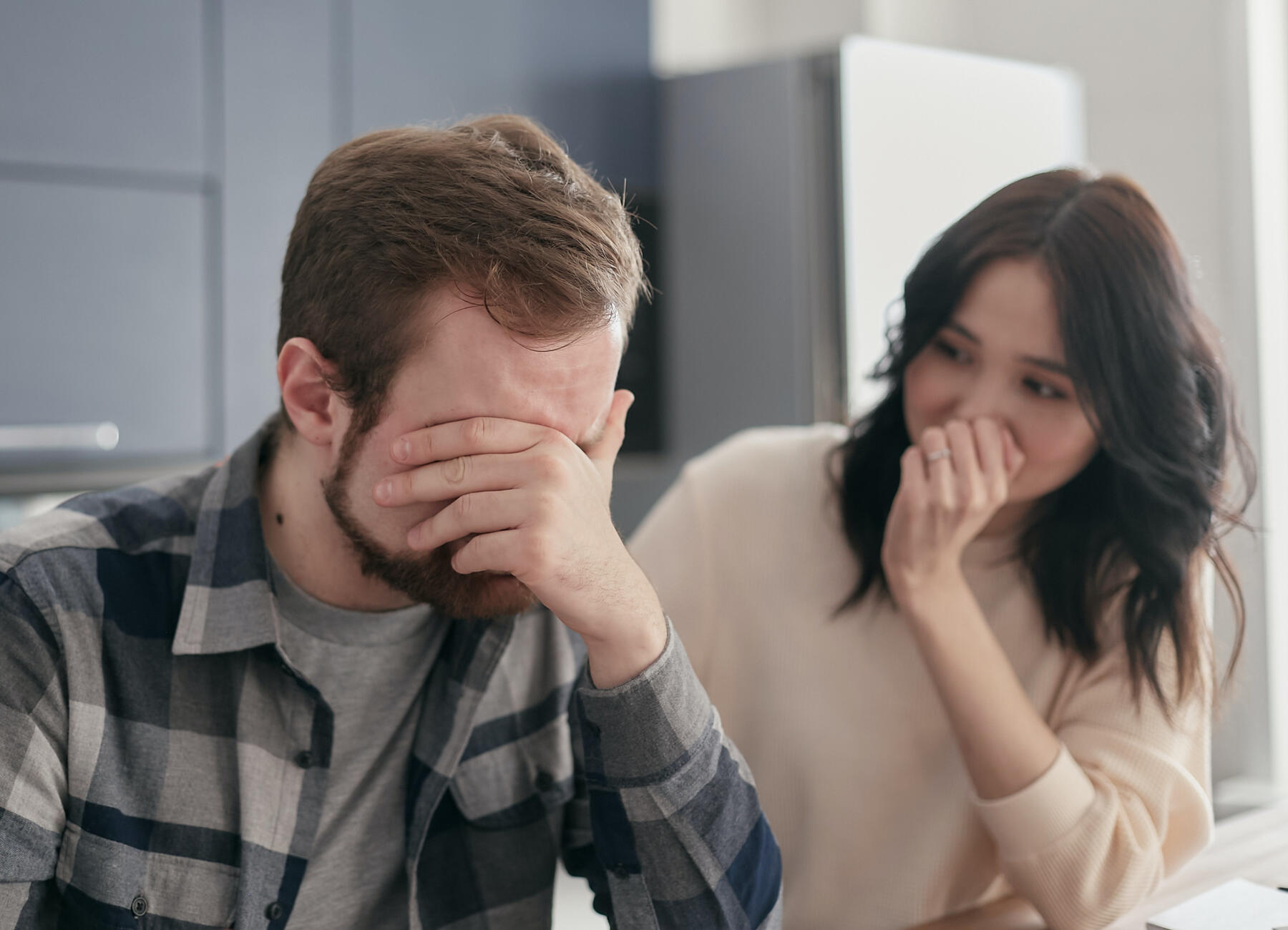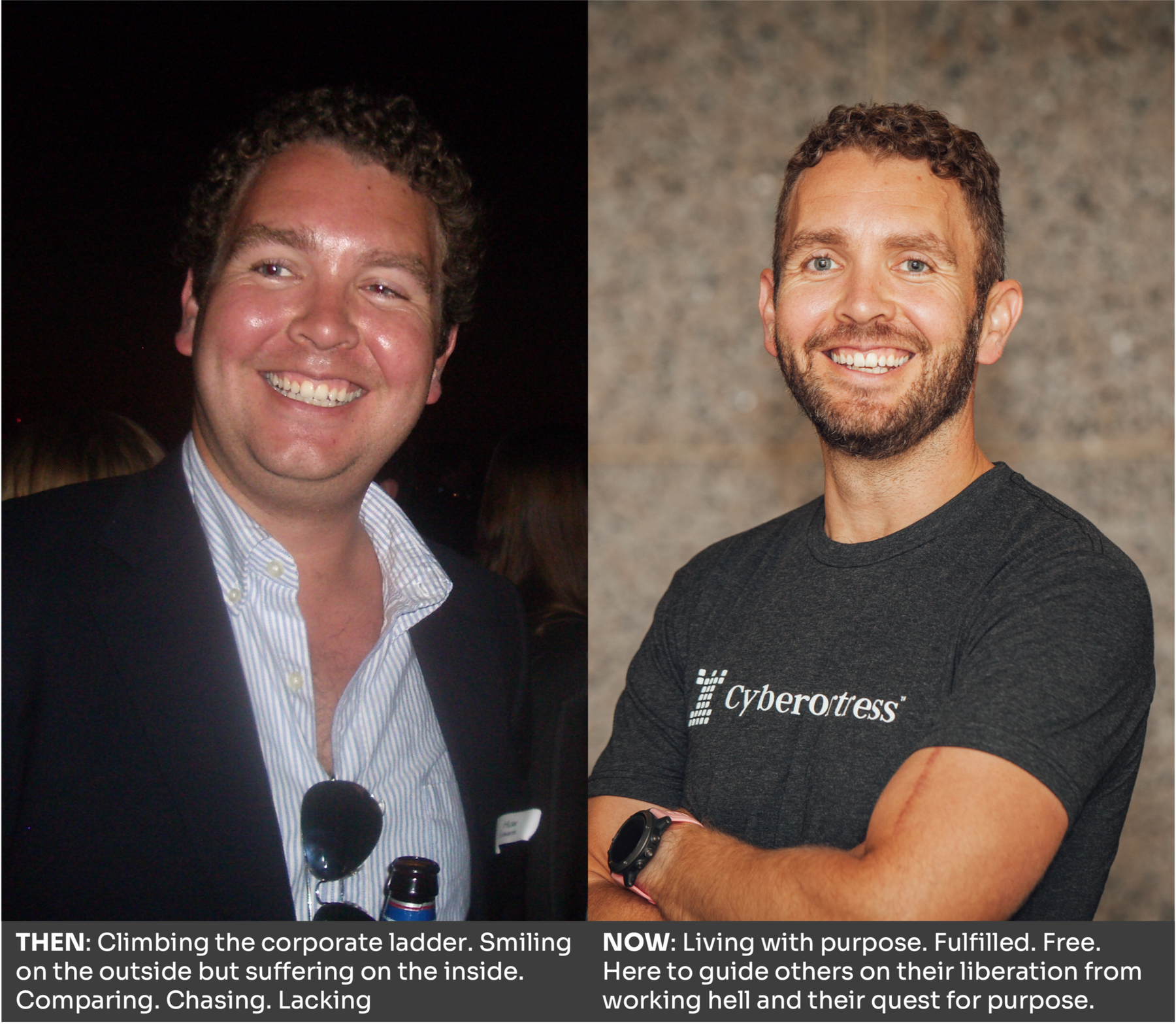 Meet Your Profitable Purpose Guide
Hey, I'm Huw! I am a serial entrepreneur, investor, and international speaker turned transformation coach, on a mission to guide super-educated, high achievers to a path of profitable purpose in their careers.With an MBA from Harvard and two mathematics degrees from Oxford University, my corporate career centered around my work at Goldman Sachs, Bridgewater Associates, and Rackspace Technology.With a wealth of knowledge in finance and investing, technology and business strategy, I developed a proven strategy that empowers and safely guides anyone feeling adrift or currently struggling. Whether you're an entrepreneur with imposter syndrome or a corporate overachiever barely gripping the ladder, through trial and error, blood, sweat and tears, I discovered a way to illuminate your passage to the safe harbor of clarity and fulfillment.
Schedule a Profitable Purpose Call
Simply follow the steps below to get started.Step 1: Schedule Free Call
Click the button below and schedule a time that works for us both to connect.Step 2: Explore Your Profitable Purpose
We'll create a safe space for you to talk through the details of your current situation and explore options for change.Step 3: Take Intentional Action
Whether you're working with us or not, our goal is that you leave the call with clarity on next steps to live into your profitable purpose.
© Huw Edwards. All rights reserved.